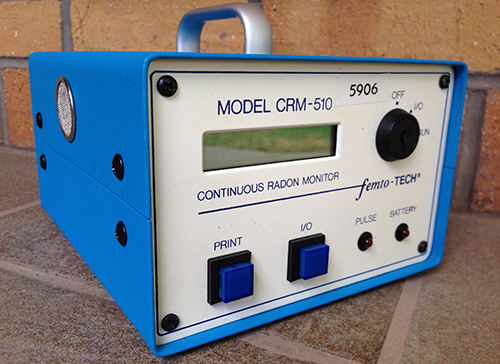 HealthSafe Inspections, Inc. makes your health our number one priority with our radon testing. When you are in need of radon testing, we are the ones to call. Our staff can ensure you are safe and healthy at home with our radon consulting.
Since 2005, we have been the leader in radon testing. Radon is an invisible gas that is harmful and potentially deadly, because it is colorless and odorless it can also be difficult to locate. This destructive gas originates from the breakdown of uranium in the earth and can enter a home through cracks in a basement or foundations. When you do not properly address an outbreak of radon, it can have devastating impacts on your health.
When our professional team comes in we will provide comprehensive testing, inspection and consulting to address your radon problem. Radon can be detrimental to you and your health, but it doesn't have to be, with our services we can make sure that you will have a radon-free home. Our number one priority is making sure that you do not have any radon in your home.
The first step we will take in making sure radon is not in your home is by doing comprehensive radon testing. Our examinations will determine if your home, office or building requires radon consulting. You can guarantee with HealthSafe Inspections, Inc. we will find any traces of radon.
HealthSafe Inspections Inc. can handle all of your radon problems, so you do not have to. Radon testing can be difficult to perform on your own and dangerous if you do not know what you are doing. HealthSafe Inspections, Inc. will be able to wipe out all the radon in your home so it won't negatively impact you.
Next time you are in need of a company to eradicate your home from any traces of radon, contact us at HealthSafe Inspections, Inc. We have years of experience under our belt and pride ourselves on always looking out for the customer's best interest. When you are searching for someone to address all of your radon issues, post-disaster remediation, and mold testing in Basalt, Aspen, Avon, Glenwood Springs, Eagle, or Vail, CO, we are the company to call.