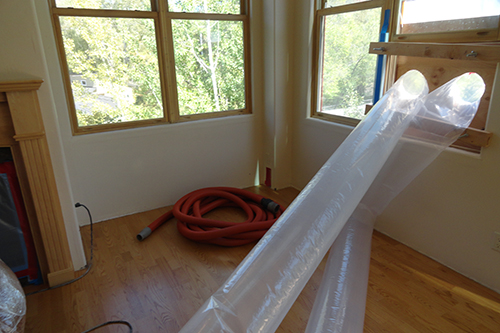 After any disaster or contamination cleanup process, you want to be able to trust in the knowledge that your residential or commercial property has been restored to a safe and habitable condition. HealthSafe Inspections, Inc. is here to provide that peace of mind through the following services:
Post-remediation consulting: HealthSafe Inspections, Inc. provides post-remediation consulting after mold, asbestos, water damage, smoke damage, pest infestation, fire and lead remediation processes have been completed. I work to determine whether post-disaster remediation has been adequately accomplished by providing a variety of essential services, always with the end goal of ensuring my clients have a safe space to return to.
Comprehensive approach: At HealthSafe Inspections, Inc., my approach to post-remediation consulting is accurate and thorough. I perform a variety of tests and inspections, write up reports and communicate with my clients to make sure their questions are answered, their fears are put to rest and their properties are safe to live and work in. You can trust my experience to leave no detail to chance.
Residential and commercial services: With more than 25 years of experience in the industry, HealthSafe Inspections, Inc. has accumulated the knowledge and expertise necessary to work on all types of residential and commercial properties. In addition to single-family homes, I work at condo and apartment complexes, medical buildings, schools, government buildings, commercial properties and more.
Whether you've had a fairly small mold problem, a larger asbestos issue or major damage due to flood or fire, the team at HealthSafe Inspections, Inc. is prepared to visit your site in Basalt, Aspen, Avon, Glenwood Springs, Eagle, or Vail, CO to provide post-disaster remediation verification. To learn more about these services or schedule for mold testing or asbestos consulting, please contact us today at 970-920-2100.